Can I Buy CBD Oil on Amazon?
Sabina King on Jun 18th 2019
A lot of people looking for CBD oil online have one question, "Can I buy CBD oil on Amazon?"
It's a logical question. The e-commerce giant has become the go-to online store for everything from toilet paper, organic seeds to woodcutting tools, so what about CBD oil?
CBD holds the potential to promote healthy sleep 1, support a healthy cardiovascular system 2, promote radiant, beautiful skin 3, and does not have any psychoactive effects. It seems as though this substance would be available in most places where health products are sold.
Though Amazon has gained a reputation as the one-stop shop for online shopping, there are actually a number of products that you can't find on Amazon. The list of prohibited items instructs sellers what they can and cannot sell, and unfortunately many hemp products, including CBD products, are prohibited.

But are CBD products Illegal?
Current Legal Status of CBD and Purchasing CBD Oil Online
Following the passing of the 2014 Farm Bill, CBD derived from hemp became legal at the federal level making it legal to buy CBD oil on Amazon4. This made CBD derived from hemp exempt from the controlled substances act. The bill also made it illegal for any agency to use federal funds to interfere with the sale of hemp products. Even with this legality, Amazon does not allow sellers to offer CBD on their platform.
When Searching "CBD oil" on Amazon it Still Brings up Results Due to How the Keyword "CBD Oil Amazon" Works with Their Algorithm.
No matter what you search on Amazon, you'll always wind up with a list of products displayed. Try it out by searching for anything on the Amazon prohibited list. These products may not be what you're actually searching for, but Amazon will never direct you to a blank page.
In the case of CBD oil, it may be a little more confusing because the products look like CBD tinctures. Look a little closer and you'll see the products listed on Amazon are not CBD oil, but hemp seed oil or hemp extract. You will notice that these products do not list the amount of CBD present or the strength. This is a clue that it is not CBD oil. In order to remain listed on Amazon, the product descriptions are intentionally vague – which is the last thing you want from a hemp or CBD product. The label on CBD oil should be clear so that you know what you are buying, and ultimately consuming.
You will also find that some sellers are trying to bend, or even break the rules.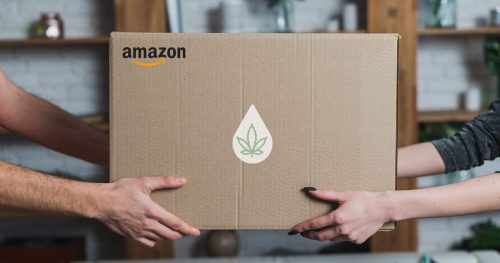 Some of the products labeled as hemp oil may contain CBD. It appears that some CBD companies have gone so far as to rebrand their products specifically for Amazon. They might be doing this in hopes that people will assume the product contains CBD and buy it. Be wary of these sellers; there is no way to verify what you are getting or if any CBD is in the product at all.
CBD Capsules on Amazon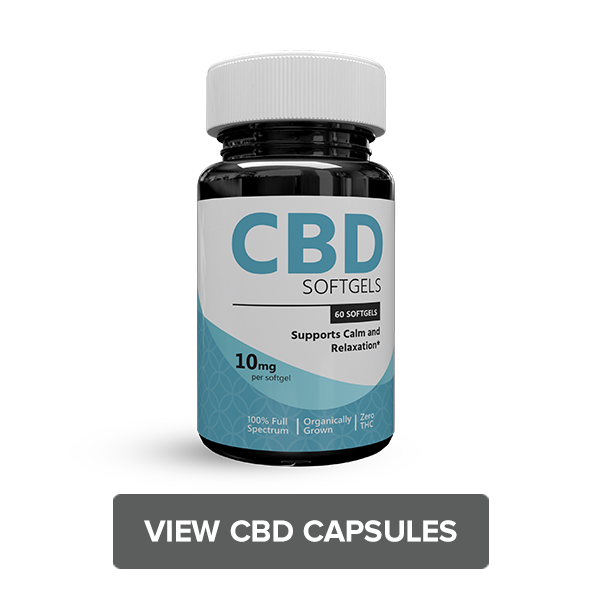 Amazon is not the place to buy CBD capsules. If your goal is to improve your health, sleep better, or enhance your fitness with CBD then the place to start is by knowing exactly what you're putting in your body. And you won't be able to do that with any of the hemp products for sale on Amazon.

If you're looking for high-quality CBD:
Find a brand that publishes third-party testing results, including data on the exact amount of CBD in each product

Be sure it is made from organically-grown hemp to avoid unwanted toxins

Consider Broad-Spectrum CBD rather than a CBD isolate. One study found that Broad-Spectrum CBD shows more therapeutic promise than CBD isolate.5
CBD Regulations on Facebook and Google
Although it may be legal to sell CBD, both Facebook and Google have policies prohibiting advertisements for CBD. On Google's Advertising Policies Help Page, they list CBD as one of many products that users cannot advertise. They do not give an explanation as to why CBD cannot be advertised.
Google still indexes CBD sites as it would any other type of site. While they do not accept advertisements for CBD, you can still find thousands of resources about CBD and many different retailers.
Facebook also prohibits advertising CBD products. They appear to be treating CBD and hemp as though they are cannabis products. Facebook does not prohibit CBD companies from creating pages or making posts that promote the sale of CBD products.
Buying CBD Oil Online
CBD may be prohibited on Amazon, but the rest of the Internet does not have the same regulations. Many different retailers sell CBD online. You can find many different types of CBD in all types of different forms.
Conclusion: CBD Oil Amazon
CBD is not currently available on Amazon. Amazon continues to view it as a drug and prohibits it from being sold. Facebook and Google have also prohibited the advertising of any products containing CBD.
CBD is currently legal thanks to the 2014 Farm Bill. There is a new bill on the table that would eliminate much of the confusing jargon that is currently present in the legal status of hemp. As of right now, hemp is still listed in the same category as marijuana under the Controlled Substances Act. While the 2014 Farm Bill made hemp legal, it did not remove it from the marijuana category under the Controlled Substances Act, leaving it in a legal grey area.
The 2018 Farm Bill would specifically remove hemp from being listed in the same category as marijuana under the Controlled Substances Act and clear up any questionable legal hurdles surrounding CBD and hemp.
If the 2018 Farm Bill passes - as many suspect it will - then Amazon, Facebook, and Google may rethink their advertising and listing policies.6 Continue to check back here as we will post updates in regards to CBD regulations on Amazon.

Sources: