How Much CBD Oil Should I Give My Dog?
Sabina King on Jun 20th 2019
In this article, Hempure CBD answers the question: How much CBD oil should I give my dog?
According to the statistics published by the American Pet Products Association (APPA), pet owners in the U.S. have spent approximately $69.36 billion on their pets in 2017. Additionally, APPA estimates that by 2020, that number could surpass $96 billion.
The amount of products that improve the quality of life for pets also escalates with every passing year. This phenomenon shows a steady growth of 35% increase in the market since 2009.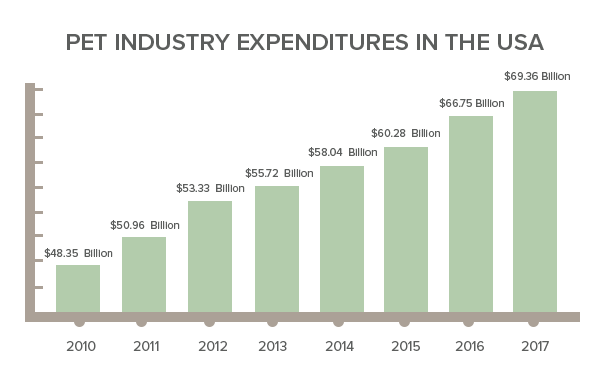 One of the products that promote healthy nourishment is CBD for pets. According to recent scientific studies in the field, it became apparent that CBD has a strong position in the future of health. Not only for humans but also animals.
That's the main reason Hempure expedited the pursuit for high-quality CBD products that support the optimization of animal health and performance.
Purchase CBD pet drops that will leave your pets balanced and supported.
What is CBD?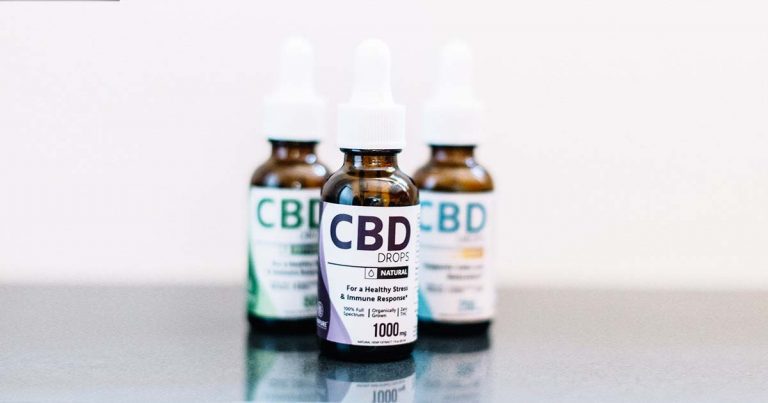 CBD is one of the active compounds (cannabinoids) found in the cannabis plant, and it does not have any psychoactive properties. This means that it won't alter or affect the mental state of the user (human or animal).
THC, on the other hand, is the component responsible for the psychoactive effects. Although hemp and marijuana both come from the same plant family, they are quite different.
Marijuana has a higher level of THC, while hemp has a higher level of CBD. That's the main reason hemp is used for the production of CBD products.
What issues can CBD oil for dogs help with?
Pet owners are familiar with the fact that several dogs suffer from general stress, sometimes from loud sounds and fireworks or separation from their owners, while some are generally more prone to stress in daily life.
Older dogs may face issues with pain, which can have several effects. These include sleepless nights, lack of mobility and a lower mood.
Dogs may also be prone to nausea on car rides or other forms of gastric distress such as excessive gas or diarrhea.
Dogs may develop dry, itchy skin conditions that cause a lot of discomfort that can hinder daily life.
Lastly, dogs that are prone to falling ill (regular colds and coughs) may be born with generally weak immune systems.
Dogs can also be hyperactive, aggressive and unable to settle down.
A healthy endocannabinoid system can help with the above problems, leading to a happier dog and a happier you!
Will CBD get my dog high?
If the product is high-quality and THC-free, no it won't. CBD comes from hemp, which is a species of the cannabis plant. This may lead to some confusion amongst pet owners - surely no one wants their dog getting high! But there's no cause for concern. CBD alone has zero psychoactive effects. It is THC that causes psychoactive effects, and a good THC-free CBD oil will not result in any cognitive alterations in your dog.
How much CBD oil should I give my dog?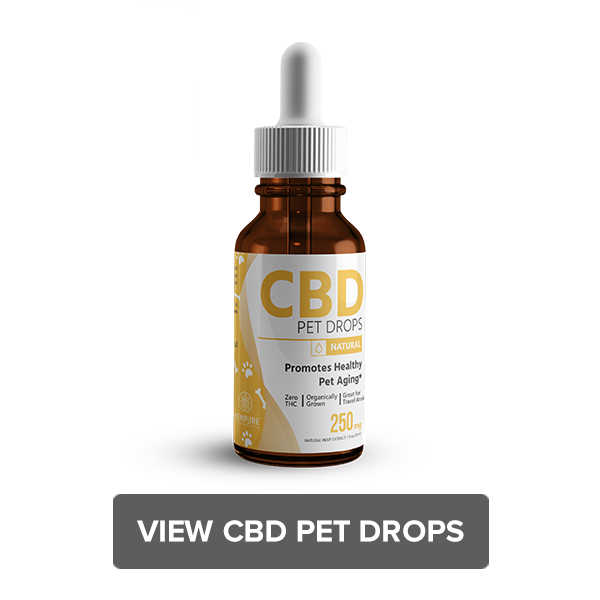 CBD oil for pets is an alternative, natural way to improve the overall well-being of the animal.
According to the recommendations of Dr. Cornelia Wagner, owner of Hawthorne Veterinary Clinic in Portland, pets should start taking CBD at the lowest amount possible. That's because as a pet owner you would want to see how CBD oil for cats or dogs affects the performance of the pet.
However, there is more than one factor to consider when it comes to the specifics about CBD dosage for dogs. CBD has the potential to have a positive effect on a range of issues your animal may face. Hence, many veterinarians recommend it as a good add-on for pets.
CBD Oil Dosage for Dogs
The dosage depends on many factors.
Including, but not limited to the brand of the product, the weight of the animal, the overall health condition and other relevant factors.
The best advice is to follow the guidelines and dosing instructions written on the label. You can adjust them accordingly after observing the reactions of the pet. For the right CBD dosage, pet owners should use this calculator for the most optimal results.
How to administer CBD oil to dogs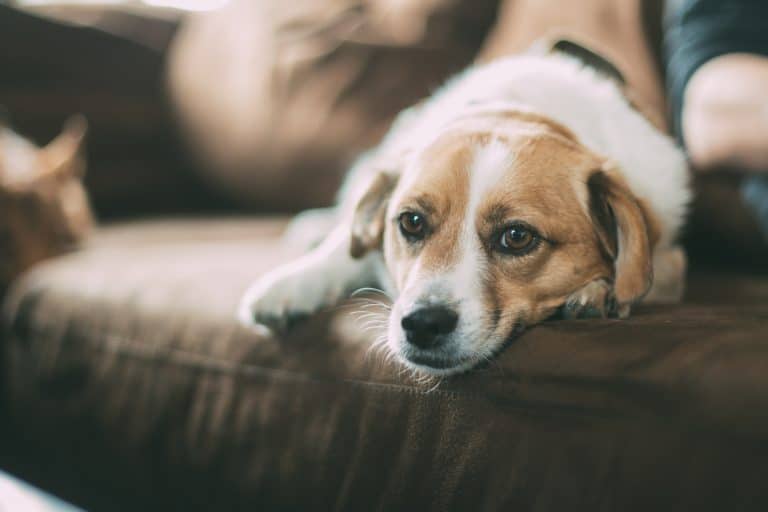 The most effective way to administer CBD oil to dogs is into the pet's mouth, under the tongue. However, that's not always easy and achievable, which is why some pet owners opt for calming treats.
If you have a fussy dog and aren't too sure about whether they will like the taste of CBD treats, you can mix a few drops of CBD oil into their wet food. If the product has a neutral taste, they won't even know the difference! However, this may require adding an extra drop or two of CBD oil than you normally would, since a portion of it will be metabolised by the digestive system before it reaches the bloodstream.
According to Dr. Gary Richter, owner and medical director of Montclair Veterinary Hospital in Oakland, California, when administering CBD to a pet, accurate dosing is crucial to results.
"If you dose pets properly, then they are going to get the positive effect that you're looking for, while not having any psychoactive side effects."
The logic and science behind CBD oil for dogs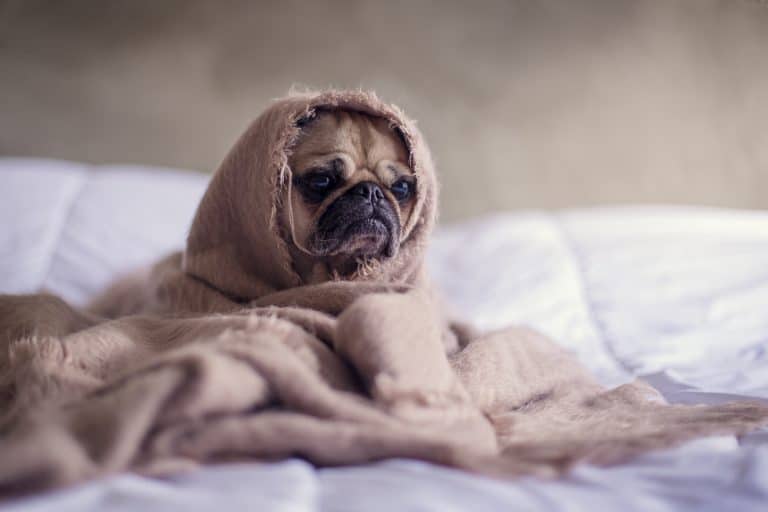 Two recent studies support the use of CBD oil for dogs.
The first one is conducted by Dr Stephanie McGrath, a neurologist and assistant professor at Colorado State University's College of Veterinary Medicine and Biomedical Sciences. The second one is by Dr. Dawn Boothe, director of clinical pharmacology at Auburn University College of Veterinary Medicine.
Despite the fact that CBD studies in animals are still in the starting phase, we have two recent examples that the world is catching up. The good news is that soon the scientific community will get closer to the views many holistic veterinarians have about CBD.
Consult with a veterinarian before giving CBD Oil to your dog.
If, as a pet owner, you want to start using CBD hemp oil to support your dog, the best course of action would be to consult a holistic veterinarian.
Furthermore, anecdotal evidence on the subject has been overwhelming in recent years. Pet owners are coming forward with claims that CBD improved the overall health of their pets.
The logic behind supporting CBD oil for dogs is simple. The answer is in achieving optimal well-being, and a healthy immune system by activating the endocannabinoid system.
Same as humans, dogs have an endocannabinoid system that processes the cannabinoids, or the CBD, introduced into the body. The effect on the pet depends on the dosage, the quality of the product and proper administration.
Moreover, CBD doesn't have a known toxicity level. Additionally, CBD oil has no known contraindications, which means it won't interfere with other medications the pet owner is administering to the dog.
So far, there have been no known adverse side effects of CBD oil usage on pets.
What to look for in CBD Oil for dogs
You obviously want what's best for your pet, which is why there are some best practices to follow when buying CBD oil for your dog.
CBD comes from the hemp plant. Hemp is a natural bioremediator that sucks toxins from the soil it grows in. Polluted soil = polluted CBD. Make sure your CBD comes from organically grown hemp.
THC is the compound in cannabis that gets you high. Hemp has significantly lower concentrations of THC than marijuana does, but you still need to make sure your product is THC-free so your dog feels no psychoactive effects. Look for a zero-THC label.
While a company may claim to get their CBD from organically grown hemp, and say that their product contains zero THC, you can't always trust a label! It's important to check the manufacturer's website for third-party lab test results. These will confirm the potency of the product, as well as the absence of THC or any other toxins that can harm your dog.
Hempure is the best CBD oil for dogs
Holistic veterinarians agree that using the best CBD oil for dogs is at a prudent way to promote the wellness of the pet.
Hempure's CBD oil uses a premium formula that provides CO2 extracted, broad-spectrum profiles. Further, it contains synergistic compounds like fatty acids and terpenes that will support and advance the health of the dog.
The CBD drops and treats are THC-free. They don't contain any psychoactive substances that will affect the dog's cognitive abilities.
They do not contain any solvents, no heavy metals and no pesticides that can harm the pet. Hempure's product line offers an array of options for pet owners to choose from, according to their pet needs and preferences.
In this article Hempure CBD answered the question, how much CBD oil should I give my dog? The calculator mentioned above is a simple tool that can tell you the proper dosage for your pet. You can use it for free on the Hempure website.