​The Ultimate Father's Day Gift Guide
Sabina King on Jun 8th 2020
While Father's Day this year may be a little different, it doesn't need to be any less special. In fact, dads could probably use some extra love to cope with higher levels of stress at the moment. We've rounded up some of the best gifts out there right now that could make any dad's day.
The Foodie
Got a dad that loves all things food? He'll love these too.
$8.99
Moroccan Klii is a centuries-old way to preserve meat. The flavor of Moroccan Klii jerky is like nothing you've ever tasted before – and we mean that in the best way possible.
$6.99
We'd never leave the vegetarian dads out! Unisoy has a wide variety of 100% vegan jerky that tastes delicious while being nutritious. Flavors include Smoky Chipotle, Pineapple Habanero, Teriyaki and more.
$29.95 and up
If you're up-to-date on wellness trends, you've probably already heard of MCT. For the uninitiated, this coconut oil derivative is making waves for its health benefits. We're particularly fond of MCT Oil at Hempure – it's the base for all our CBD products! MCT Co bars are packed with MCT and collagen proteins to create a delicious, healthy energy and brain boost. This keto friendly product could help keep the brain sharp and support a good fitness regimen too.
$19 and up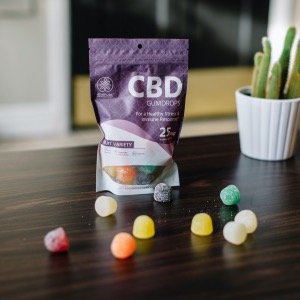 What can you get from a single Hempure gumdrop? Great taste, immune support, stress relief and pain relief that lasts hours. That's a lot of benefits in an extremely small package. Dads have a lot of weight on their shoulders. Why not give them a snack that could ease some of that burden?
$24.99
The gift of flavor is a pretty awesome gift. This beautiful gift box contains 5 smoked spice flavors, including Mesquite Lime, Burger Seasoning and Grill Seasoning. Dads will be grinning and grilling for days with this one.
$24.99 and up
Dads can now have sandwiches for breakfast, lunch, dinner and everything in between with this super handy tool.
$120
Fuego Box has carefully sourced incredible small-batch hot sauces from around the world, all available to your dad year-round with a simple subscription.
$192.94
Your dad can completely reinvent home cooking with this bad boy. With 300+ on-unit cooking pre-sets, all you need to do is add the ingredients and the cooker does the rest for you! Pressure cook, slow cook, sear/sauté, steam, and more all in one next-gen multi cooker.
$24.95
Farm to table, right in the kitchen. This herb garden contains basil, mint and cilantro and comes with nutrient-rich organic soil. No chemicals, no drainage holes, no stress.
$84.50
Stropping is the final step of the knife sharpening process, for a true culinary aficionado. This stropping kit contains everything your dad needs to get that exceptional knife edge.
The Wanderer
Does your dad love travel? Whether it's camping, surfing or city livin' that's his thing, these gifts will definitely make him smile.
$39.99
Insect bites can ruin an entire evening, which is super precious on vacation. Bite Away is a non-chemical, non-invasive way to take all the irritation out of a bite so you can get back to living your best life. Gift this to dad and he'll be the hero on the next camping trip.
$24.95
This BPA free bottle is sturdy, leakproof and best of all, collapsible! A huge space saver when not in use, and life saver when in use.
$55 and up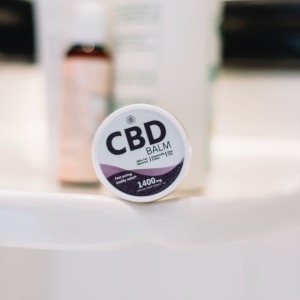 No matter what level of physical activity your dad is into, it's very likely he's dealing with aches and pains. These issues, while normal, do reduce mobility and quality of life over time. That's where CBD can help. This powerful calming antioxidant agent can calm sore and tight muscles and increase flexibility and mobility within mere minutes of application.
$118
This shirt by Buttercloth is as good-looking as it is comfortable. With 6-way stretch and breathable construction, this is the perfect shirt for your father to take on his travels.
$39 and up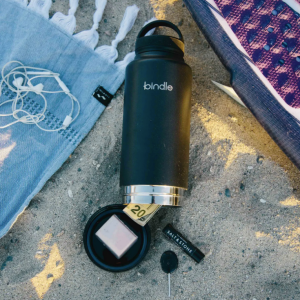 Sip on top, stash on the bottom. The Bindle Bottle is more than just a bottle, it's a new way to carry your essentials. The hidden-in-plain-sight compartment lets you stash whatever you need in an organized, discreet way.
$25
Summer is here, and if your father is one that likes to hit the shore, these snazzy trunks would be a perfect gift.
The Well-Put-Together Dad
It's 2020, and men are hopping on the self-care bandwagon. If your father loves grooming, these gifts are must-haves.
$13.95 and up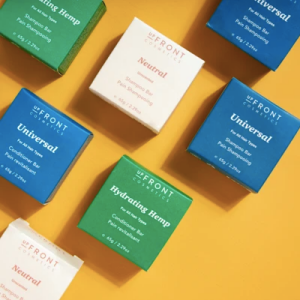 Upfront Cosmetics believes in safe, practical and effective science, and their products show it. You can be sure that their incredible shampoo and conditioner bars are as good for your scalp as they are for the planet. Double win!
$150
This may just be the best razor he'll ever use, and well worth the price!
$10 and up
Maybe your father isn't going to too many in-person meetings at the moment, but you've got to look good for zoom too! Wurkin Stiffs makes magnetic collar stays so dad can say goodbye to curls or flyaway collars.
$24 and up
Did you know hemp clothing is stronger, more weather resistant, more versatile AND better for the environment than cotton? Not that you'll need any more reasons to purchase some hemp underwear from WAMA – their designs are convincing enough!
$38 and up
MASAMI crafts clean, premium haircare products with Japanese ocean botanicals. Dads tend to love their non-greasy, non-sticky styling cream.
$29 and up
We're big on sustainable alternatives, if you've noticed. That's why ONNO is such a great choice this Father's Day. Whether you opt for their bamboo, hemp or cotton tees, one thing's for sure: you won't be disappointed.
$10 and up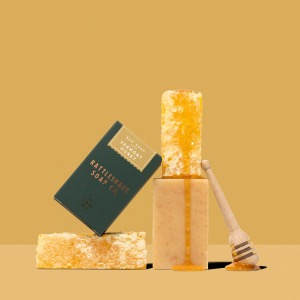 The founders of Rattlesnake Soap Co. got tired of uninspired grooming products and took matters into their own hands. Rattlesnake crafts small-batch shower basics that are vegan and 100% non-GMO.
Every Kinda Dad
There's no one who wouldn't appreciate these gifts.
$59.95
Hydration is key – to everything. Even the best of us have trouble remembering to drink water from time to time, but as we grow older, it becomes even more important. The Hidrate Spark calculates just how much water each individual person needs based on their body, age, lifestyle and even where they live. Neat, huh?
$5.50 and up
Planting a tree is one of the easiest ways to make the world a better place. Forest Nation's tree gifts are a great way to connect to nature, and each other!
$22 and up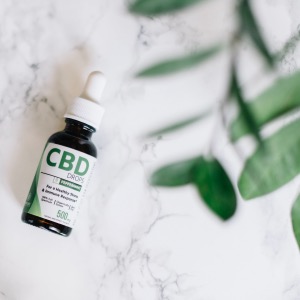 Switch between relaxation, focus, productivity and great sleep when you need 'em. Hempure CBD oil drops work for every lifestyle, and keep your body and mind running like a well-oiled machine.
$8 and up
Considering we're still in the midst of a pandemic, we're all going to need hand sanitizer for a while. Pink MahogHany's 'The Wood' Hand Sanitizer smells amazing and is gentle on the hands too!
$9.99/month
No matter what it is that dad loves to read, it's probably going to be on Readly's list.
$114.99
These mineral-infused yarns recycle body heat and reflect it back in the form of infrared light while the user sleeps. The result? Better blood flow to muscles, better circulation, and better temperature regulation. These are the bedsheets of the future.
Got an idea for a great Father's Day gift? Contact us and let us know!