How to deal with children staying home this fall.
Sabina King on Aug 17th 2020
To say that schools being abruptly closed in the spring was a surprise would be an understatement. Most parents, especially working parents, found themselves in the unique situation of having to work from home while taking care of their children and hopefully maintain their sanity while doing it. The struggle grows even harder for parents who have found themselves out of work or furloughed.
Experts are divided on whether schools should reopen this fall, and if there's anything this pandemic has taught us – it's that you really can't predict what's going to happen next. All you can really do is be prepared! Which is why we've put together this list featuring tips from some truly incredible minds, on how to handle kids being home this fall.
Products that could make things easier.
Whether it's something that could keep kids busy so you can get a moment's rest, or a product that can support you as a parent, here are some top recommendations.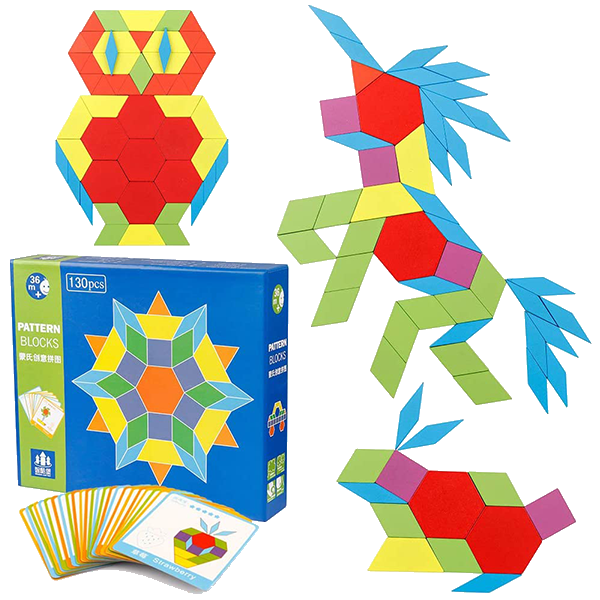 Jennifer Willy, Editor at Etia.com recommends brain building toys to keep younger children occupied, like this 130-piece block set. Block sets like this one can promote color recognition, problem-solving, spatial awareness and more.
Painting minus the mess and suspicious chemicals? Yes please! This recommendation from Jennifer is great because kids can doodle, erase and repeat endlessly – because the 'ink' used is water, you'll never run out and be forced to go buy some more.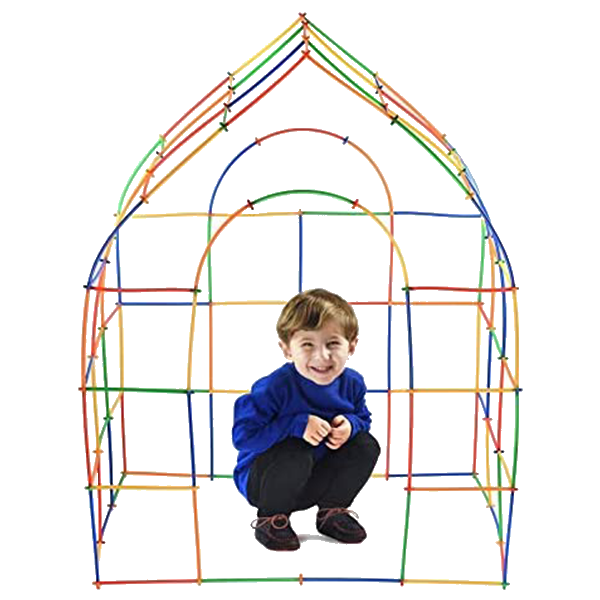 Jennifer's final suggestion is a great one for families with multiple children. With 800 pieces and a great storage box to keep them in, kids could also pick up on being more responsible with clean-up time.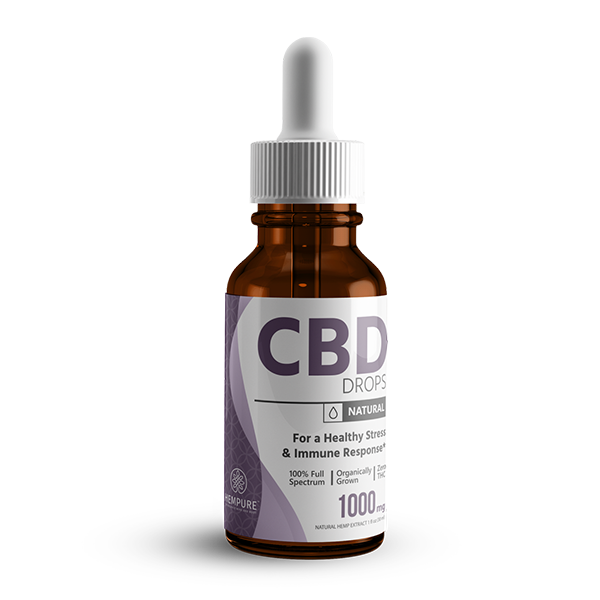 Like we said, parenting gets a lot harder when you're under stress yourself. A lack of sleep, lowered immunity, poor digestion can cause mood swings, irritability, and even more stress, which then makes the physical problems even worse. Hempure CBD Drops can help you find a place of balance, relieving stress, providing restorative sleep, and keeping you active through the day.
Activities and hacks.
Specific toys and games are great, but to get through the season, you're going to need an action plan. We spoke to experts to get some tips on how to go about it.
Collaborate on a plan
Nicole of Not Quite Super Mom suggests making a plan as a family. "Even if you aren't a planner, to have success this fall you'll need a solid plan in place well before the first day of school." So how do you do it? Nicole suggests that adults come prepared to this family meeting with some resources and options for kids to pick from. This will allow parents to lead the discussion in a productive direction. Check out her list of great activities you could incorporate! "Perhaps on Monday's when lessons are done, Jill paints with watercolors and works on an extra math book you purchased for her. Tuesday and Thursday are for piano practice and learning a new skill…" She also suggests writing and printing the plan somewhere the kids can see it.
Cheryl Albright, an occupational therapist and yoga therapist agrees with the importance of a routine, including bedtime, wake-up time, etc. "The point is to have a predictable routine that will help children stay regulated." Keep in mind that they probably miss their friends, too. "Set up times that they can see friends virtually while staying in," she adds.
Because following schedules can be challenging, especially while at home, make sure you give the little ones time to adjust. Education expert Lisa Collum points out that for the first week or so you'll probably be training and guiding them on the schedule and the structured routines that they will be following.
Centers
CEO, Author and Educator Lisa Collum has a remarkable hack for schedule-making, called creating "centers". "Centers are various activities such as computers, outside play, reading, arts and crafts, exercise, and chores." Create a center chart with times – Collum suggests 20-30 minutes per center. For instance, Center 1 is from 1:00pm – 1:30pm and Center 2 is from 1:30pm – 2:00pm.
"Set up the centers before they begin – have the craft supplies ready for arts and crafts, have a list of chores ready for chores, etc." Train kids on the centers system and go over what to do in each center and how to rotate from center to center. Collum says, "Once they have the system down, they'll be able to stay occupied and know exactly what to do every day. Set a timer and when the bell rings, they rotate to the next center." If you set up 6-8 centers, this should keep them busy for 3-4 hours, giving working parents a much-needed break.
Dealing with emotions.
It's hard for children to grapple with the enormity of everything going on right now, and totally normal if they experience changes in mood. However, there are some meaningful ways to deal with these changes.
Modeling
Cheryl Albright recommends displaying behaviors that children can learn from and emulate. For instance, demonstrate appropriate ways to describe emotions. Something simple like "I am really frustrated that school was closed again this year" may equip children with the vocabulary to say what they feel instead of acting it out. She also suggests demonstrating other healthy behaviors like wellness routines. "Take a yoga class online or meditate every morning. Modeling these skills will help teach children good coping strategies," she says.
Maintain a dialogue
Lisa Collum asserts that parents must keep an ongoing dialogue to discuss these very uncertain times, and a few pointers on how to do so.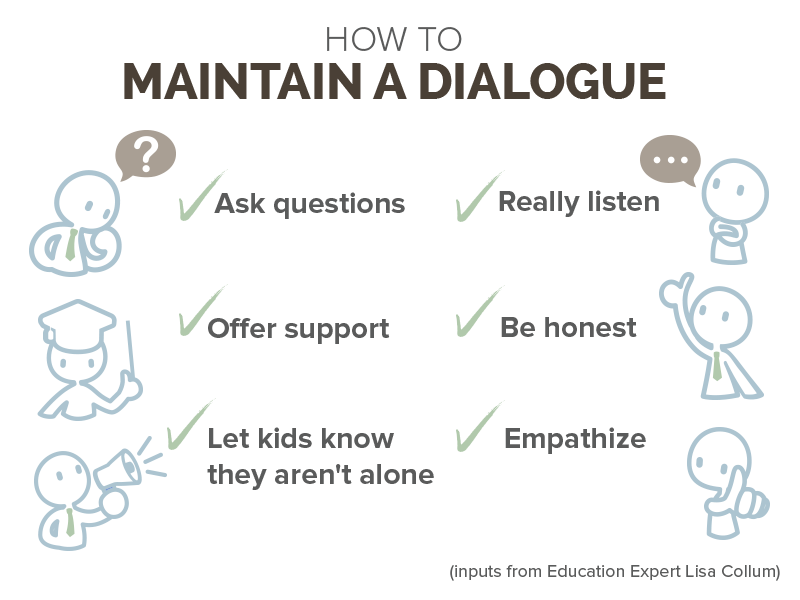 Ask your children about how they are feeling.
Really listen to their thoughts and concerns.
Always offer support and reassurance.
Keep conversations open and honest.
Provide children with multiple opportunities to share their feelings about how this shift from school to home-school has affected them.
Let them know that everyone is affected by this, we are all in this together, and that you will continue to support them.
Be sure to empathize, because these really are tough times for them.
Collum acknowledges that some kids may not be as vocal with their feelings, and for them she recommends encouraging them to write or draw pictures to express themselves in other ways.
Keep them social
Collum also recommends arranging zoom meetings between kids. "This allows them to see their friends, communicate and interact. You can also start a pen pal communication with close friends, sending cards or art projects in the mail." If possible, one could even organize a very small gathering with close friends and participating in outdoor activities.
Managing parent/teacher roles
For many parents, this would be the first time they've had to step into the role of a teacher, a process that is bound to be trying at first. "It is very important for parents to be flexible and understand that all kids learn differently, especially parents with multiple children," says Lisa Collum. "The expectation that one's younger child should emulate the study habits and work ethic of the older child may not be possible." Additionally, Collum says parents must be cognizant of the fact that their child's current academic experience is something that parents have never experienced before, when they were children. Keeping that in mind, "parents must adapt and be open to new ideas and creative ways to assist their children as the new facilitators of their learning."
Collum asserts that it is equally important to leave room for error – the systems and routines that you put in place may not work every day. "Sometimes it is okay if you do not follow the established schedule and sometimes it is okay if you take a break from teaching and just breathe and pause for a few moments." Routines are great, but being flexible is just as important. "We all have bad days or days we wish we can press the reset button and start over, and we have to remember that." And don't be discouraged by the unique ways in which your children learn. "Some kids will need more frequent breaks, some kids will need extended time working on certain subjects, and some kids are more hands on. In the beginning, we need to figure that out and find out what works best for our kids."
All in all, 2020 is turning out to be a year that is challenging for everyone, parents and children alike. It's important to acknowledge that even the closest families aren't used to spending this kind of time together. Practicing patience, care, and making an effort to be kind will pay off, whether or not schools resume in the fall.