CBD Drink Recipes: For Everyday Life & Special Occasions
Sabina King on Jun 20th 2019
One of the best things about CBD tincture is its versatility. It's why so many cafes and bars are coming up with new CBD drink recipes every other day. What could be better than taking your favorite drink and making it even more relaxing? We've rounded up the best CBD drink recipes for every occasion.
CBD Drink Recipes: Coffee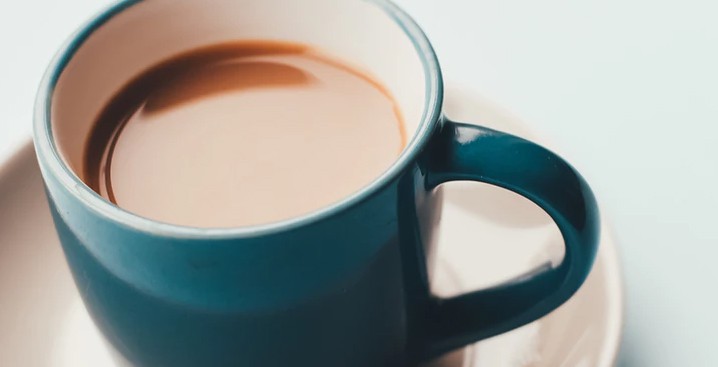 Dr. Rachna Patel, author of The CBD Oil Solution has two excellent recipes for your morning cup of joe with a wellness boost incorporated:
A Bulletproof Morning
Bulletproof coffee features grass-fed butter, MCT oil or ghee for added healthy fats. This CBD-infused version can be made with any hot, freshly brewed coffee. Try it with flavored coffee beans like vanilla or chocolate almond for extra flavor. CBD and coffee are pretty much a match made in heaven!
In

gredients

2 cups freshly brewed hot coffee

1 tsp grass-fed ghee

2 servings of CBD oil, but no more than 1 tsp total sugar or other sweeteners to taste
Directions
In a blender, combine the hot brewed coffee, grass-fed ghee, CBD oil, and sweetener. Blend on high for 1-2 minutes or until frothy.

Pour into coffee cups and serve immediately with sweetener, if desired.
Oh, Vienna!
Whipped cream infused with CBD and a kiss of vanilla makes a sweet, creamy topping for this Viennese-style coffee. If you're not a coffee drinker, try it on hot cocoa or your favorite fresh fruits.
Ingredients

1/2 cup heavy whipping cream

2 tsp sugar

1 tsp vanilla extract

4 servings of CBD oil, but no more than 2 tsp total

3 cups freshly brewed hot coffee

Ground cinnamon, to garnish
Directions
In a large bowl or the bowl of a stand mixer, combine the cream, sugar, vanilla, and CBD oil. Using a mixer with a wire whisk attachment, beat on high speed until the cream forms soft peaks.

Pour the hot coffee into 4 small cups, leaving a little space at the top of each cup. Add a large dollop of whipped cream to each cup, sprinkle with cinnamon, and serve immediately.

CBD Wellness Drink Recipes
For non-coffee drinkers who would rather start their day with a healthy concoction of superfoods, we've rounded up some excellent ideas below!
CBD Cashew Milk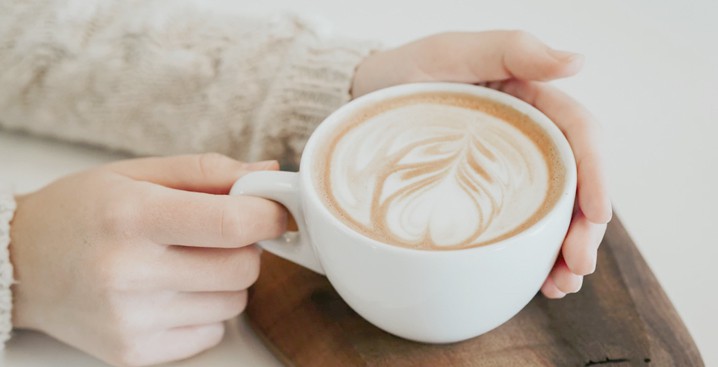 This wholesome recipe from organic chef Melissa at Via Melissa is bound to keep your engine running for a few hours.

Ingredients

1 cup raw unsalted cashews

4 cups filtered water, plus more for soaking cashews

1 tbl sp honey

1 tsp vanilla flavoring

30 drops (equal to ½ tsp) raw broad spectrum hemp extracted CBD oil
Directions
Soak cashews 2-4 hours

Add cashews, water, honey, vanilla, and CBD to a high-speed blender.
Blend until all cashews are ground up (15-30 seconds)
Using a nut milk bag, pour the milk through the bag into a large bowl or mason jar
Squeeze out excess liquid
Drink and enjoy!
Store in refrigerator in an airtight container up to 4 days.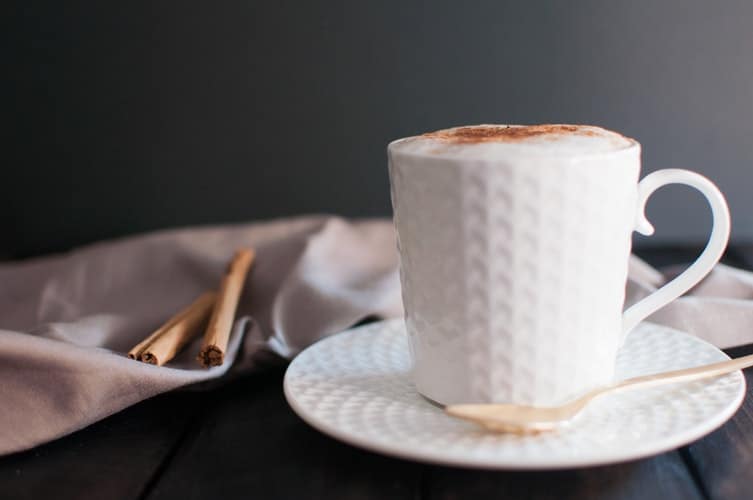 CBD Infused Caramel Latte
Soft Secrets' CBD caramel latte recipe contains spirulina, cinnamon, and vanilla which sounds both delicious and nutritious: our favorite combo.
Ingredients

1 cup of milk

One drop vanilla extract

1/2 tbsp spirulina powder

2 tbsp ground cinnamon

1 cup of ice

One drop spearmint (optional)

One dropper CBD oil

Ice
Directions
Put the ingredients (except ice and CBD extract) in a blender and blitz for 60 seconds.

Put in the CBD and ice and blend again for 30 seconds.

Serve chilled with stevia to taste (optional).
(Note from Hempure: alternatively, you could try a peppermint flavored 500 mg CBD Oil and skip the spearmint)
CBD Oil Golden Milk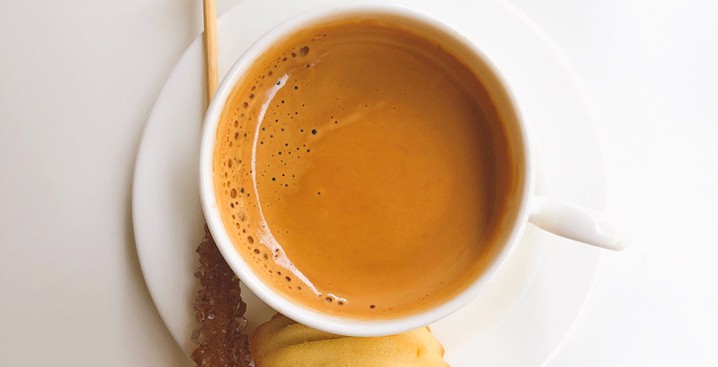 This delicious mix of soothing ingredients is perfect for soothing your nerves before or after a stressful day. Real Nutritious Living says that their recipe is paleo-friendly and vegan too.
Ingredients

2 cups of almond or coconut milk

1 tsp of coconut oil

1 teaspoon of turmeric

½ teaspoon of ceylon cinnamon

1 teaspoon of maple syrup or raw honey

1 inch strip fresh ginger or ¼ teaspoon of ginger powder

1 tsp vanilla extract

Pinch each of finely ground black pepper, nutmeg and clove

CBD Oil
Directions
Add milk, vanilla and spices to a small saucepan over low heat and cook 10 minutes.
Remove from heat, pour into mugs, add the desired amount of CBD oil and stir well.
Enjoy!
CBD Chamomile Tea Latte
Good Saint's CBD chamomile tea latte recipe can be made with any tea in place of chamomile. They add that "strong green, fruity black, and earthy herbal teas all taste great!"
Ingredients

2 cups (480 ml) unsweetened almond milk

2 chamomile tea bags OR 2 tablespoons (10 g) loose leaf tea in a strainer

2 tablespoons (30 ml) maple syrup

10 mg CBD oil

1/8 teaspoon ground ginger

1/8 teaspoon freshly ground nutmeg

chamomile flowers, for garnish
Directions
Heat the milk and tea in a medium-sized saucepan until hot, but do not bring to a boil. Remove the tea bags or strainer and whisk in the maple syrup, CBD oil, ginger, and nutmeg. Using a milk frother or high-speed blender, add your desired amount of foam to the drink. Garnish with chamomile flowers and serve immediately!
CBD Cocktail Recipes
Who says you can't combine wellness and fun? For times when you'd like to kick back and really relax, we've got the following drinks, originally featured on Goop!
Mint Julep with CBD is a perfect summer cocktail. Photo credit: Goop Guide to CBD Cocktails
CBD Mint Julep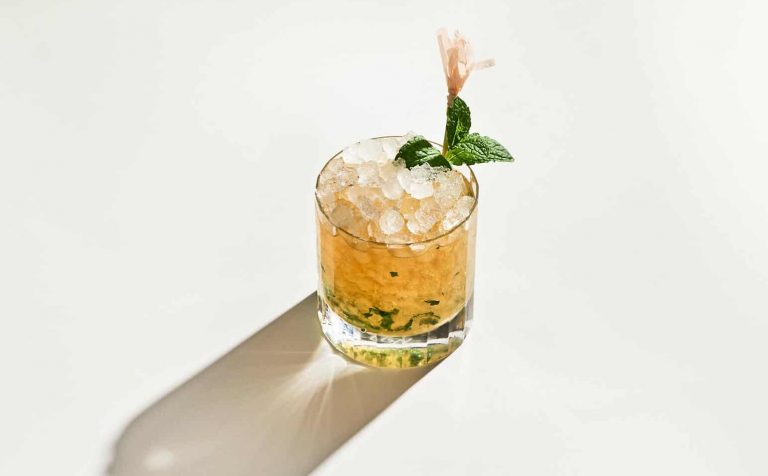 This one is a crowd pleaser that can turn a bad day into a lovely evening.
Ingredients
2 1/2 ounces bourbon
1/2 ounce simple syrup
6 cannabis leaves and 2 mint leaves or 8 mint leaves + extra for garnish
15 mg CBD tincture
Directions
Muddle the leaves and simple syrup in a chilled julep cup.
Add the bourbon and top with pebble ice.
Swizzle, then top with more pebble ice.
Garnish with 3 cannabis leaves or 3 mint sprigs.
CBD Pimms Cup
Ginger, cucumber and Pimms? This drink screams summer. A dash of CBD oil will have you feeling cool when the temperatures soar.
Ingredients:
2 ounces Pimm's Original No. 1 Cup
3/4 ounce lemon juice
1/2 ounce simple syrup
3 cucumber slices
3 cannabis leaves (optional)
1-ounce ginger beer
15 mg CBD tincture
Directions:
Muddle the cucumber, cannabis leaves (if using), and simple syrup in a cocktail shaker.
Add Pimm's and lemon juice, then shake with ice and strain into a chilled collins glass filled with ice.
Top with 1-ounce ginger beer, and garnish with a cucumber wheel.
For every time of day, and every kind of mood, we hope you've found your perfect CBD oil drink. You can also try CBD drops in different strengths and flavors, and mix it into your favorite drink to become your own mixologist. There are no rules! Tell us your favorite CBD drink on Instagram or FB.