15 Best Gifts for Men Over 50
Sabina King on Oct 6th 2019
If you're looking to get a head start on holiday gift shopping, look no further. We've scoured the internet for the best gifts to give the man over 50 in your life. It can be difficult to compete with decades of great birthday gifts, but don't resort to the same old ties or cufflinks – we've got the unconventional gifts that are sure to make him smile.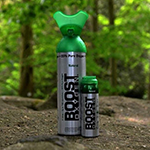 Recreational oxygen is all the rage right now. In case you haven't heard of it yet, it might be because it's been mainly popular with endurance athletes. However, the market is expected to grow exponentially in the next year. Boost Oxygen is available in 4 scents – natural, peppermint, pink grapefruit and menthol-eucalyptus. Boost's makers say it helps with mental sharpness and stamina, so if your old man has had a particularly strenuous day, this could provide some much needed relief.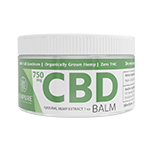 Aches and pains can start at any age, but they tend to get worse with age. This doesn't mean you need to slow down, though. If you know a man over 50 that loves being active, Hempure CBD balms will support his lifestyle. Topically applied CBD can penetrate to endocannabinoid receptors under the skin and reduce pain, inflammation, swelling and even help with skin issues like itching and flaking. Hempure balms come in 2 extremely potent concentrations: 750 mg and 1400 mg and get to work almost immediately.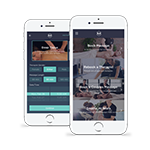 You know when you want a massage, but a trip to the massage parlor seems like a hassle Soothe has created an on-demand massage service that caters to your needs at home. Licensed, insured massage therapists can be called to your home, office or hotel within 60 minutes. Soothe is available across 4 countries, with over 13,000 background-checked therapists in their network. A great gift for anyone - including yourself!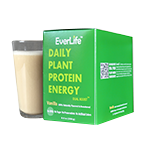 EverLife was created by a team of Ivy League graduates who wanted to share their learning of healthy eating. Founder Joanna Weng says she was inspired by her father to help him improve his heart and muscle health. What they came up with is a plant protein and fiber blend that offers a complete protein profile and caffeine-free energy boost, without compromising on taste. It can be used as an alternative to dairy/nut milks, or be added to oatmeal, smoothies, baked goods, etc. A few things that EverLife contains: a complete amino acid profile, vitamin B12, iron, nutritional yeast and prebiotic fibers. If your man in question is health-conscious - or if you want him to get a little healthier - this one is a winner.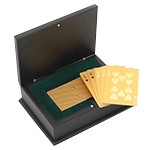 If you're looking for something with a luxurious touch and have a bit of a budget to spare, this one's for you. The Eternity Rose specializes in precious-metal-coated products for men and women. In particular, their gold-dipped poker cards are sure to please the man who loves his occasional poker night.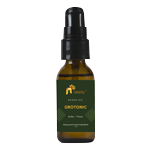 Neeta Naturals is a small, family-owned company from Southern Oregon that creates artisanal ayurvedic skincare and eco perfume products. Their gentleman's beard oil promises to tame the most rugged beards and is made with natural ingredients that are easy on the skin. For the man that loves to stay well-groomed, this one contains chamomile and saffron infused jojoba, organic rosehip seed, organic evening primrose, among other soothing ingredients.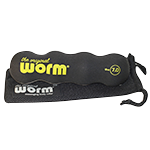 The original worm is a portable, full body massage roller that combines the benefits of therapy balls with a foam roller. It can be used to massage virtually any achy muscle, from the neck to the feet. Perfect for the man who could use some relaxation. Isn't that everyone?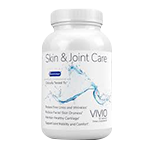 What better way to show someone you care than ensuring they look and feel their best? The Vivio Life Sciences Skin & Joint Care supplement contains BioCell® Collagen, a clinically tested ingredient matrix of hydrolyzed collagen type II, chondroitin sulfate, and hyaluronic acid, combined with MSM for nourished skin and joints.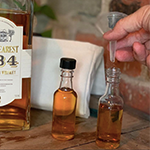 You don't need to miss your bar supplies back home. The BAR2GO is a portable mini bar that looks sleek and comes with bottles and a funnel. For the man that loves entertaining, cocktail hour and travel, this one's a winner.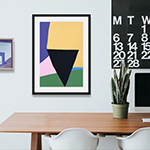 Union Prints was created by Toronto-based visual artist Tavis Locchead when he realised that it's difficult for independent artists to price their products fairly and sustainably. To solve this issue, he, along with 35 other artists from across the world started Union Prints. They offer high quality art prints (framed or unframed) at affordable rates. If you know a man who's looking to update his wall art or décor, look no further!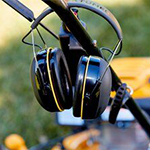 Whether the man in question is a DIYer using loud machinery or just mowing the lawn, these headphones will protect his hearing while allowing him to listen to music and take calls. Bonus – they're also compatible with hats!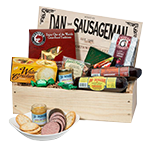 The very creatively named Dan the Sausageman has 30 years of experience in bringing gourmet foods to customers. The company offers various gift baskets that are pretty perfect for the man that loves to cook. The Dan's Favorite contains Dan's original sausage, seabear salmon and Wisconsin cheeses.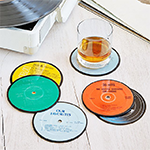 Know a man that likes recycling, records, and cold drinks? This gift is perfect for him. You can feel good about giving him a gift that helps the environment and looks pretty cool too. The fun thing is you don't know which records you'll get until they arrive!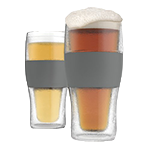 Never let him settle for a room-temp glass of beer again with these cooling pint glasses. These work well for other drinks like lemonade, iced tea, or anything you want to serve cold. Plus, they're easy to grip.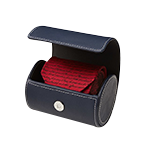 We promised no ties, but we didn't say anything about tie storage! These travel rolls are perfect for those who don't like to iron, but also like their ties wrinkle-free: which is pretty much everyone.
Planning to try out an item on this list? We'd love to know how it goes, so do contact us. Happy shopping!