How is CBD Oil Made?
Sabina King on Jun 18th 2019
At Hempure, we frequently get asked the question "How is your CBD Oil Made?" In this article, we break down how we produce our USA made CBD oil.
Here's an overview of the Hempure process for making cbd oil.
CBD Production Overview
Farming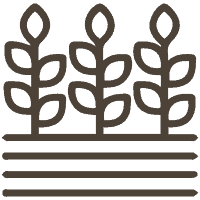 Grown in the USA, we use proprietary high cannabidiol CBD cultivar. Our plants are organically farmed and not genetically modified.
Harvest

We make use of the full plant so that in addition to CBD, you reap the benefits of a range of cannabinoids, terpenes, fatty acids, and vitamins.
Extraction

We use a safe, state of the art, chemical-free CO2 extraction process to deliver the purest broad-spectrum CBD.
Removal of trace THC content

Hempure does one additional step to remove trace amounts of THC in our CBD oil We do this to make CBD available to everyone, police, military personnel, doctors, nurses, truck drivers and anyone else who requires drug testing as part of their profession.
Accuracy Testing

On-site chromatography testing and 3rd party batch testing ensures accurate levels of phytocannabinoids and confirms the absence of THC through our proprietary processes.

Formulation

All Hempure products are formulated and bottled at a CGMP certified facility.

What is CBD Oil made from?
How CBD oil is made depends on the company you're purchasing from. At Hempure, all of our CBD comes from organically grown hemp.
Why is Organically Grown Hemp Important?
Most people agree there are great benefits to eating organic fruit or vegetables; hemp is no exception. Hemp absorbs more toxins than many other plants and many people use it for phytoremediation. Phytoremediation is the process of cleansing the soil of toxins.
When using pesticides and other harmful chemicals with growing hemp, there is a much greater chance that those substances will be absorbed by the hemp plant. By growing hemp organically, those chemicals do not make it into the final CBD oil.
How is Hemp Made?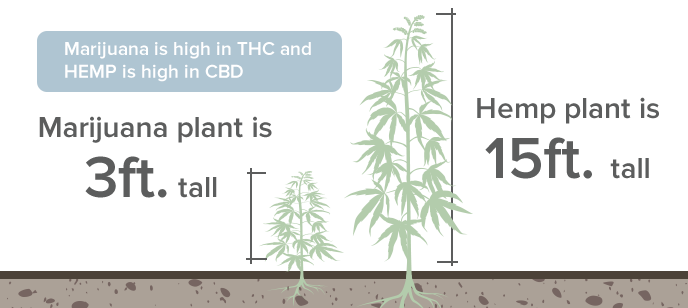 How is hemp made? Many people ask this question, however, hemp isn't really made, it is grown. Hemp is defined as any cannabis plant that contains less than 0.3% THC. Most hemp plants are high in CBD and low in THC. They can grow up to 15 feet in height. In comparison, most cannabis plants that we refer to as "marijuana" do not grow to be above 3 feet in height. Hemp takes around 90 days to grow, which is much shorter than many other plants. It is good for aerating the soil and many farmers use it as a rotation crop.1
Hemp plants have many uses other than CBD. People often consume hemp for its high protein and fiber content. Hemp seeds and oils both have large quantities of essential fatty acids and are excellent sources of vitamins and minerals. After the passing of the 2018 Farm Bill, plans are in motion to begin a certification process for hemp plants. However, as things stand right now there is no organic certification for Hemp in the US. Therefore, the term 'Organic" cannot be legally used. Be wary of companies that use that term, for they are in violation of FDA standards.
How is CBD Oil made from hemp?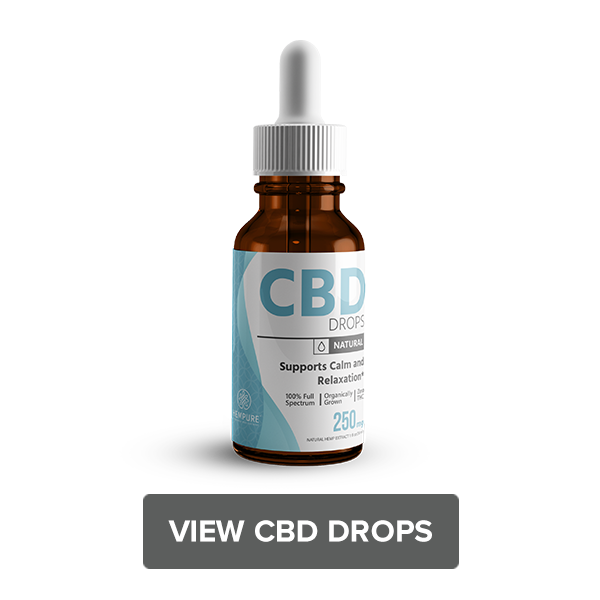 You now know how hemp is grown and what it does, but it's important to note that hemp oil and CBD oil are not the same. Companies might label their CBD products as hemp oil or hemp extract to circumvent any attention from the FDA or regulating bodies, but they are different solutions:
CBD oil is made from the hemp flower and the rest of the plant, while hemp oil comes from the seeds.

While most companies extract CBD oil from the hemp plant, it can also be extracted from the marijuana plant, but hemp oil can only be extracted from hemp seeds.

Hemp oil is a food product and will generally carry a nutrition label. CBD oil will carry a supplement label
Our Extraction Process
This is how the CBD oil at Hempure is extracted from the hemp plant:
All of our products come from the entire hemp plant

We extract our CBD oil in a 50,000 sq. ft. extraction CGMP certified facility located in Colorado.

By using a CO2 extraction process, we are able to produce CBD oil high in phytocannabinoids and terpenes while also eliminating unwanted THC and chlorophyll.

After using CO2 to extract CBD and other cannabinoids, the remaining oil is passed through a vacuum distillation process.

After the extraction, we use a special chromatography technique to ensure complete removal of minuscule amounts of THC that remain. While this process removes THC, it leaves the remaining cannabinoids and terpenes that are essential to a high-quality CBD oil.

Through this process, any heavy metals and unwanted toxins, if present, are removed resulting in a premium, broad-spectrum oil that produces many different

health benefits

.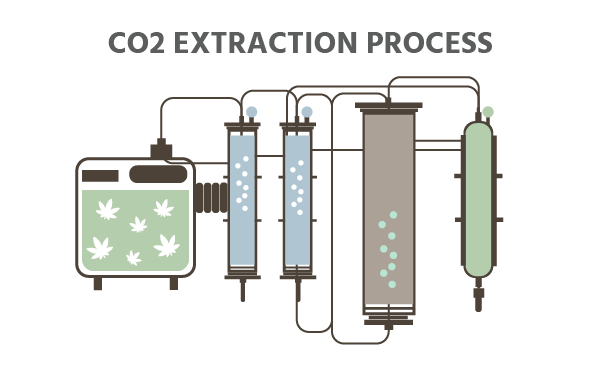 Nanoemulsion Based Platform
All of our products are made using a nanoemulsion process. This process allows each droplet of oil to measure 25 nanometers which is much smaller than the average 100-5000 nanometer size droplet that comes from liposomal extraction methods. Because of the smaller size, it is much easier for our droplets to be absorbed by the bloodstream. Because the particles are so small, there is also no chance of the oil from the hemp separating from the water in the product. This leads to a more even mixture and ensures that each dose of CBD oil contains the same amount of CBD.
Use of MCT Oil in CBD Oil Production
At Hempure, we emulsify CBD into MCT Oil, a compound that comes with several health benefits. MCT oil is believed to support weight loss, improve brain function, increase energy levels and improve immunity. More importantly, MCT oil is a fat that is processed by the body similar to a carbohydrate. It passes through the digestive system much faster than regular fats and therefore increases the amount of CBD absorbed by your system - in other words, it increases the bioavailability of CBD.
So
what is our CBD Oil made up of
?
We believe that fewer ingredients with clear benefits can lead consumers to make better choices. That is why our CBD oil tincture contains nothing except broad-spectrum CBD oil, MCT oil, non-GMO sunflower lecithin and all-natural essential oils for flavor.

How is broad spectrum CBD Oil made
and why is it important?
Broad spectrum CBD refers to CBD that contains all of the naturally occurring cannabinoids and terpenes found in hemp. When these compounds are able to work together synergistically, they create what is known as "the entourage effect." As previously mentioned, Hempure does this by using chromatography to eliminate trace elements of THC without interfering with other cannabinoids.
It is also possible to purchase CBD isolate. Companies that make CBD isolate attempt to make it sound as though CBD isolate is a purer and more effective way of taking CBD. That makes sense on the surface, but after further inspection, CBD isolate offers fewer benefits than broad-spectrum CBD.
In a study from the Hebrew University in Jerusalem, researchers noted that broad-spectrum CBD produced more benefits in mice than CBD isolate. They also discovered that broad-spectrum CBD produced benefits at both higher and lower doses than the CBD isolate.2
Another study highlighted that the synergistic effects that occur between the other phytocannabinoids found in the hemp plant.3

How is CBD hemp oil made?
Products labeled as CBD hemp oil are typically CBD oil mixed in with hemp oil as a carrier. As mentioned earlier, Hempure uses MCT Oil as a carrier for its high bioavailability and independent benefits.

Conclusion: How is CBD Oil Made?
Hemp is a plant that has many benefits for both human health and industrial performance. Because of its ability to remove toxins from soil, it is essential to look for CBD oil that is made from organically grown hemp.
After the hemp is grown, CBD and other phytocannabinoids and terpenes get extracted using a special CO2 process. The remaining product is then run through a distillation process. After that, chromatography is used to remove any trace amounts of THC or unwanted materials like heavy metals or toxins.
When looking for a CBD oil, you'll want to make sure you choose one that is broad-spectrum. All of the compounds present in hemp work together synergistically to create "the entourage effect" which allows for more health benefits and a better experience.

SOURCES: