The 2020 Halloween Guide
Sabina King on Oct 26th 2020
Halloween will definitely hit different this year. A lot of our usual traditions may be deemed unsafe, but on the bright side – maybe this could be a year of starting new ones! So if you've been down and out about all the changes and social distancing, here are some products that could make the holiday just as fun as always.
A Virtual Halloween Game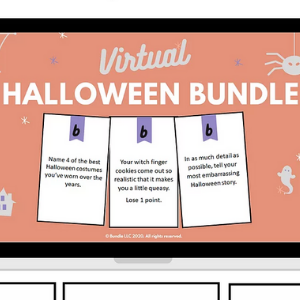 Reminisce about your best costumes, tell some creepy ghost stories, and recall your all-time favorite Halloween flicks with The Bundle Game for Halloween! The game lasts about an hour and can be played over Zoom with upto 20 participants.
CBD Drops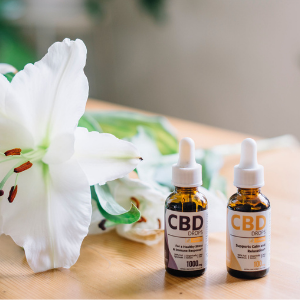 How would CBD drops help you have a better Halloween? Allow us to explain. In light of the fact that 2020 has been pretty stressful, enjoying festivities and loosening up is difficult. That's where CBD could help. It restores your mind to a place of calm, and grounds you in the moment – even the spookiest moments. Hempure CBD drops come in a variety of flavors and strengths, and blend beautifully with food, water and Halloween cocktails.
Ready-To-Drink Cocktails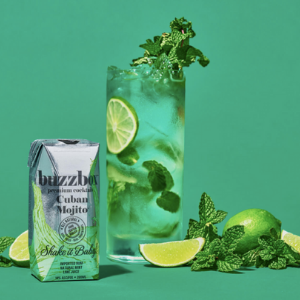 Speaking of Halloween cocktails, wouldn't it be great if they came ready to go, and all you had to do was add in a couple drops of CBD? If you're planning a get-together, it probably would be advisable to keep the bar area crowd-free, with no repeated touching of surfaces and ingredients. That's why buzzbox is great. Each portable, ready to drink cocktail is made using top-shelf spirits, handcrafted ingredients and comes in eco-friendly packaging. A major bonus is that it doesn't even need to be refrigerated until opened. It comes in 9 flavors - no bartender needed!
Unbreakable Glasses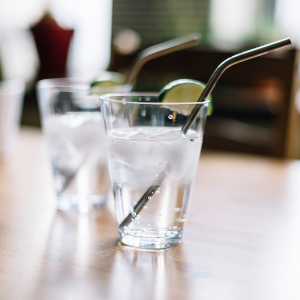 If you're planning to spook your guests, TaZa's Unbreakable Tumblers are a must-buy for your party. Fill them up with Buzzbox cocktails and then drop 'em, knock 'em, do whatever! No matter how startled your guests are, their glasses will be safe, and you won't have to deal with the actually horrifying prospect of cleaning up a bunch of glass while you're tipsy.
Virtual Ghost Tours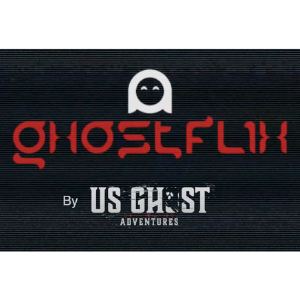 US Ghost Adventures is a national ghost tour and entertainment operator, that is now offering Ghostflix, which lets you take ghost tours in over 20 cities from your couch! You can watch either live or pre-recorded guided ghost tours through the streets of 25 cities across the US while listening to eerie stories about their history. From the River Monster of Gatlinburg to the Head Boiler of San Antonio, ghost tours answers the first question you should ask in any new town you visit: is it haunted?
CBD Gummies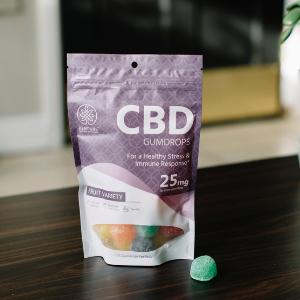 So trick or treating may be out for the year, but you can always treat yourself. And what better treat than the gift of calm? CBD gumdrops are great for the body, mind and taste buds, and will give you a long-lasting sense of balance that stays all day, and night!
Cosmic Flame Campfires
This awesome product was recommended to us by Ahmed Mir, Founder of Sip Coffee House. More Halloween parties will be outdoors than indoors this year, and if you're going to have a firepit, why not have it be cosmic and magical? Magical Flames' Cosmic Flames creates gorgeous, color-shifting flames that are visually stunning.
A Halloween Card Game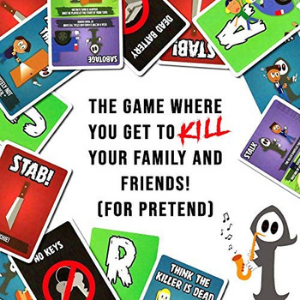 Don't Get Stabbed is 'The party game where you get to kill your family and friends' (for pretend, of course.) If you're having a get-together with 3-5 people, this would be perfect. The art on the cards has been inspired by horror moves from the 70s to the 90s. You should note though, that the game is for 18+ adults.
And there you have it! With these goodies, plus friends and family to share them with, you're on your way to having a spook-tacular holiday.